Virtual School Safety Net
Schools nationwide are deciding to start Fall semester with Virtual School or a hybrid model. 1-on-1 academic support can ensure your student stays on track. Whether it's AP US History or Algebra II, don't let concepts fall through the cracks this semester. Get ahead of the curve by putting expert support in your corner today, and relieve the uncertainty of another semester in lockdown
Our Services
Our tutors are dynamic guides who are matched with students based on their academic needs and personalities. We are results-oriented – helping students reach their potential means something different for everyone.
Whether it's cultivating effective study and time management skills, excellent reading, writing, and math abilities, or content mastery in middle school and high school classes, our tutors help achieve your academic goals. We offer the gamut of educational services, but we're known for two: academic coaching (7th through 10th grade) and SAT/ACT prep (10-12th grade).
Available Anywhere
Our commitment to results has meant a significant investment in technology, making our virtual tutoring just as effective as in-person.  Our expertise coupled with our proprietary web app SmartyPrep makes online instruction seamless. Our goal is to eliminate geographic barriers to make the best tutors available to everyone. During COVID, all tutoring sessions are virtual.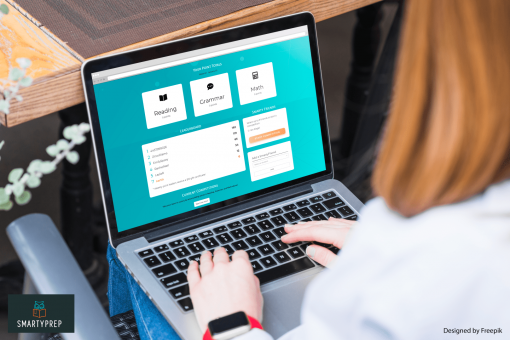 Our Partnerships
Streamline Tutors are now HECA (Higher Education Consultants Association) business partners. HECA's mission is to "promote equity and access to higher education for all students." We are very excited to be supporting this organization and helping more students to find opportunities after high school.

"Ian at Streamline Tutors was phenomenal! My daughter was able to achieve an ACT score higher than we thought possible. Through Ian's clear teaching, testing tips, and methodical assessment, she improved her standardized testing score by over 200 SAT equivalent points. Ian was candid and straightforward and built a very fruitful relationship with my daughter to help her achieve her goal. Elena was great with communication during scheduling and was accommodating to my daughter's schedule. It is because of the work that Ian did to help my daughter improve her scores that she was able to commit to play lacrosse at her dream school. There are not enough superlatives to describe my experience with Streamline Tutors."
"So grateful for Streamline Tutors for helping us negotiate this process. They evaluated our son to determine which test was more appropriate for him and made a recommendation, which was very helpful. He met with the same tutor over the period of a couple of months and saw a 6 point increase in his ACT score. Scheduling make up sessions was easy and weekly reminders were sent. We highly recommend Streamline."
"When I first took the PSAT as a sophomore, I received a score of 1220. After tutoring with Mr. Ian Siegel, my score improved to a 1510: almost 300 points! I found the educational technology especially beneficial because it allowed me to practice new concepts learned in class, keep track of progress, and move through SAT concepts faster. Before this tutoring experience, I had never had one on one learning experience. Suffice it to say, this was one of the best aspects of StreamLine Tutors. Alongside their intensive and well-designed materials, I was given all the attention needed to ensure my success in the SAT. I am now excited to be applying early decision to Johns Hopkins as a Computer Science Major with a focus on Natural Language Processing. I am so thankful for the commitment and hard work Mr. Ian Siegel, and all the tutors at Streamline Tutoring, have given!"
"My daughter had a great experience with Streamline Tutors. After working with her tutor for many weeks she was able to raise her ACT score 5 points. Many factors contributed to this outcome such as the initial diagnostics of her sample exam, a one-on-one environment, learning to pace yourself time-wise, test strategies, and just overall comfort and confidence for the test itself. We were very happy with the results and highly recommend Streamline."
How to approach your high school classes so you're prepared for college Students and parents come to us all the time worrying that their high school...
read more